Celebrate your


employees
Client-first Corporate DJ
Holiday Events, Conventions & more
Elevated Music solutions + event execution
Lighting, Photobooths, Special Effects and more!
Trained Entertainment & Event Professionals
We offer all equipment and insurances
Unforgettable experiences your employees will love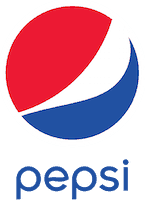 [/vc_column]
Rebuild Your Culture With The Corporate Event DJ
Our passionate team of trusted corporate DJ and production talent deliver over two decades of experience partnering with corporations of all sizes.  Professional and trained, we'll deliver music solutions and event execution hand-in-hand with your event planner and help you craft the perfect experience for your employees. We offer event solutions ranging from holiday party entertainment to convention DJ services, conference DJs, team building events and so much more.  Working with local and regional businesses to major brands including as Pepsi, Heineken, Societe Generale and New Fortress Energy, we are the trusted provider of event entertainment solutions.  Our easy, fun and strategic approach to corporate DJ entertainment will create an engaging social environment that boosts morale and builds camaraderie amongst your employees and partners.  Treat your employees to our Best of Westchester awarded Corporate Event DJ service today!
In addition to exceptional entertainment and event execution, we strive to deliver a level of professionalism that is a positive reflection of your brand and corporate culture. Our corporate events DJ and production team will always presentable in professional business attire with aesthetically pleasing equipment to match your level of sophistication. Whether your vision is an elegant cocktail event, a fun corporate celebration or something in between, we offer the perfect corporate DJ solution for your company and your budget.  Please contact us with your questions and we'll be happy to discuss your events potential.
Have a question for us?
Start the convo here or Call us (914) 829-5101. Thank you!
Upscale fun
for everyone!
Q How much does it cost for a corporate event DJ?
Hiring a DJ is an excellent way to incorporate entertainment for your corporate event. Typically, qualified Corporate DJ entertainment starts at $1,000 for a 4 hour event and someone inadequate may leave you disappointed with your experience.
Q How do I hire a good corporate event DJ?
When searching for the right corporate DJ, its important to consider their experience, professionalism and responsiveness to ensure they match your desired event outcome. Successful events contain a corporate DJ in proper business attire and a client-first approach.
Q What makes a great corporate event DJ?
A great corporate DJ will work with the company's event planner to execute a fun and entertaining event for everyone.  Collaboration and quick decisions are an important role and the difference between an OK event and one thats raved about.  A great experienced corporate DJ will also provide logistical and intangible experience to ensure a successful event.
Q Should I hire just any DJ for my corporate event?
There are many types of DJs in the marketplace and not all of them are suitable for corporate events. Some DJs are more qualified for nightclubs or bar/bat mitzvahs and a corporate DJ has a specialized skillset that requires a delicate balance of professionalism and entertainment. Carefully curate your perfect corporate DJ and your employees will thank you.